New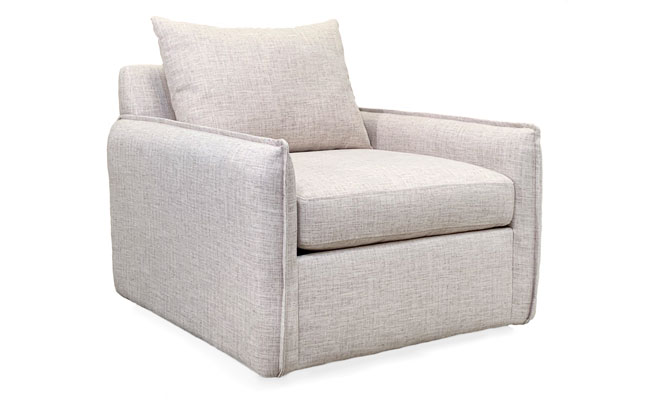 Description
1/2" Flange seams add character to the arms on this accent chair. All frames corner blocked. Products meet the requirements of the Bureau of Household Goods and Services Technical Bulletin No. 117-2013.
Product Dimensions
Length
Depth
Height
Body Fabric
Yds Required
Chair
34
35
31
6
Print Image
Tear Sheet
Product Specifications
Seat Height: 17"
Arm Height: 22"
Frame height including legs: 27"
Wood Finish: plastic-recessed
Inside Seat Width: 26"
Inside Seat Depth: 25"
Leg Height: 1.5"