Designer's Collection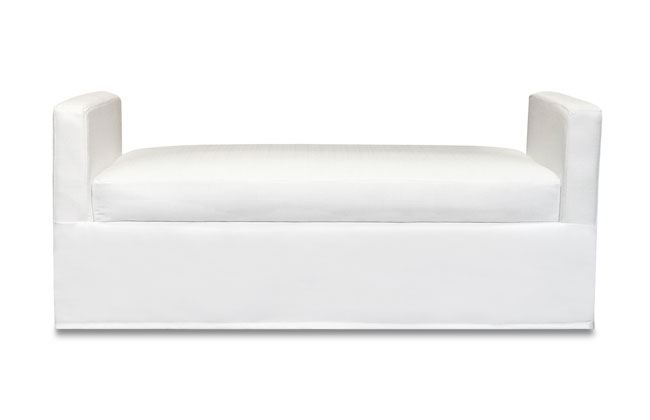 Description
This bench features top stitching, a hardwood frame, and an upholstered slipcover. Available in two sizes: small bench or large bench. Products meet the requirements of the Bureau of Household Goods and Services Technical Bulletin No. 117-2013.
Product Dimensions
Length
Depth
Height
Body Fabric
Yds Required
Small Bench-SB
56
20
24
5
Large Bench-LB
72
30
24
7
Print Image
Tear Sheet
Product Specifications
Seat Height: 17
Arm Height: 24
Frame height including legs: 24
Wood Finish: plastic-recessed
Hardwood Frame: Yes
Leg Height: 1.5"